Mr. Yilmaz Ak is a lifelong learner and educator. He has worked as an educator in a number of roles since 1992. He taught English as a Foreign Language, charred English departments, coached teachers, worked as an assistant principal, principal, executive director, and Chief Academic Officer before taking on the role of Chief Executive Officer at Chesapeake Lighthouse Foundation (CLF).
Mr. Ak demonstrated his innovative mindset when he implemented blended learning programs with 1:1 technology, and data-driven growth models at several charter schools, well before it was known. He earned a Bachelor of Arts (BA) in English as a Foreign Language, a Master of Arts (MA) and Educational Specialist degree (Ed.S.) in Educational Leadership and Administration.
As a charter School administrator, Mr. Ak was intricately involved in writing charter petitions for new schools and charter renewals in Nevada, California, and more recently in Maryland. He has helped shape charter school policy at the district, county, and state levels and assisted in developing best practices. Mr. Ak has been actively involved in advocacy for charter schools at various levels and has served on a charter school board. His areas of expertise include school leadership, academic oversight, accountability, strategic planning, human resources development, charter school funding, and new school development. His passion is to provide a world quality education through innovation.
Mr. Ak was born in Germany and has worked as an educator in five different countries before making the US his home. Mr. Ak is happily married with two children and spends most of his free time with his family, including his Siberian Husky and Golden Retriever.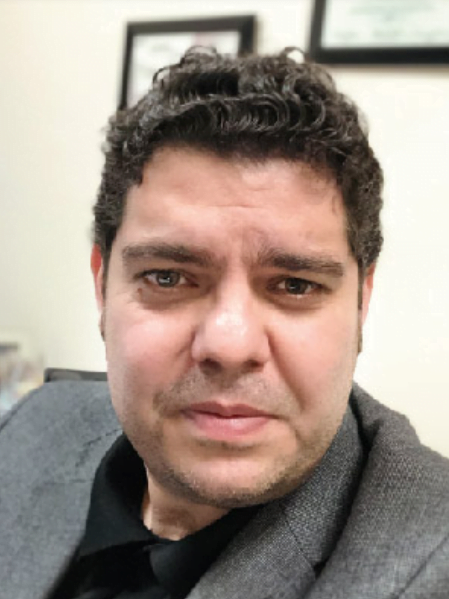 Mr. Eric Derin has been in education since 1996. His educational background is in Math, Information Technology (IT), and Business Administration. He holds a Bachelor of Arts (BA) in Mathematics, a Master of Science in Administration and School Leadership (MSA), and a Master's degree in Business Administration(MBA). Additionally, he holds a 7-12 Administration Certification in Maryland (Mathematics, Business Education, Admin-I/ II). He is an honorary member of the National Youth Leadership Forum: Medicine.
Mr. Derin served as a teacher, coach for American Mathematics Competitions, testing coordinator, program coordinator/vice principal, and principal before joining Chesapeake Lighthouse Foundation (CLF). His career in education has taken him through different countries, educational systems, and job positions; from IB, Cambridge, London O, and A levels, United Kingdom models of schooling, and the United States Educational system.
Mr. Derin joined CLF because its mission is aligned with his educational philosophies. He believes both CLF and he are committed to enhancing the learning and operational strategies for future STEM innovators. He is honored to serve as Director of Operations for Chesapeake Lighthouse Foundation and its schools.
Mr. Derin's current responsibilities include: CLF headquarter and CLF schools' operations, including grant project manager, capital development, new school projects, assisting the Director of Finance with financial projections, monitoring the business office budget, assets, and CLF's enrichment/advanced programs.
Mr. Derin was born in Mainz, Germany and met his wife in Albania. She is a foreign language specialist, fluent in 4 different languages, holds a Master's Degree in Psychology, and continues to learn and grow. They have a son and a daughter. When not at work, Mr. Derin enjoys spending time with his wife, their children, and the family cats.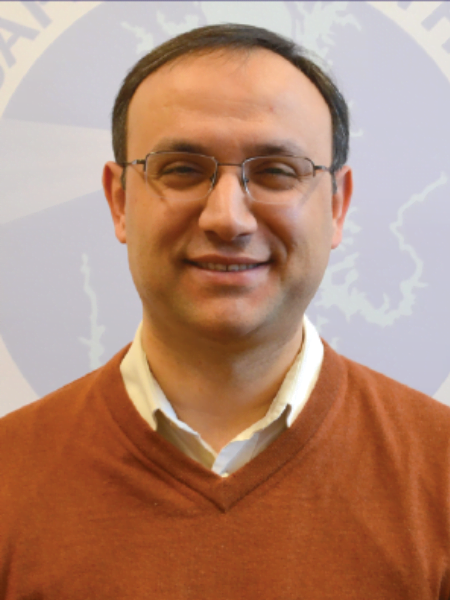 Mr. Vedat Dogan is currently serving as the Chief Financial Officer (CFO) and has been with Chesapeake Lighthouse Foundation's (CLF) schools since 2011. Before being promoted to CFO, he served as Director of Purchasing and Business Manager within the organization. Mr. Dogan has witnessed the growth of the foundation. He has seen CLF increase in the number of charter agreements, growth in student enrollments, acquisitions of bond financing for school building(s), and several grants awarded.
Mr. Dogan is responsible for all CLF financial operations including grant management, compliance and investor relations. He holds a Masters Degree in Education, A Masters degree in Business Administration, and a Bachelor's degree in Economics and
is currently sitting for the CPA exam.
Mr. Dogan is married and has two children. When not at work, he enjoys spending time with his family.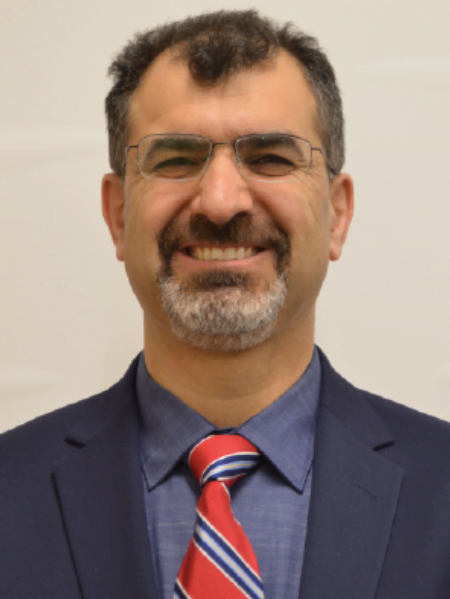 Director of Accountability
Mr. Tekin Tuncer has 20+ years of experience in K-12 private and public school settings. He has worked as a substitute teacher, a chemistry teacher, a school testing coordinator, and principal and district assessment coordinator. He has a Bachelor of Science (BS) in Chemistry Education and a Master's degree in Educational Leadership. Throughout his career, he coached students for a variety of local and national science competitions including Science Bowl, Science Olympiads, and International Chemistry Olympiads. Prior to moving to Maryland, he was the district accountability coordinator New Mexico with the Data Department at Santa Fe Public Schools. In this role, he oversaw and streamlined the district's teacher evaluation processes and was involved in a variety of state and federal data gathering and reporting.
Mr. Tuncer served on the charter school boards while living in Nevada and New Mexico. He sees charter schools as a great education option for the ever-increasing diverse student population. Mr. Tuncer believes that responsible data usage is paramount to improve practices, procedures, and policies in education.
Mr. Tuncer is married and has two children. His wife is an Early Childhood Educator, his older son is a member of the Army National Guard and his younger son is a sophomore in high school Both of his children have attended charter schools for the most part of their K-12 education. He is proud of his Kurdish roots and feels blessed to be the first of his family to go beyond the 5th grade.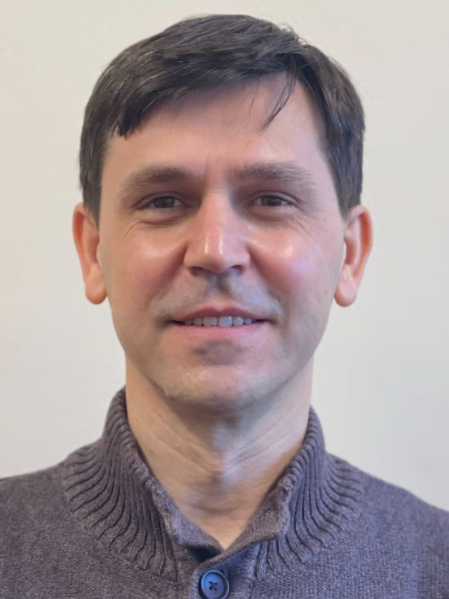 Director of Information Technology
Mr. Jason Karabulut has been in Information Technology (IT) since 1996. His work experiences include private companies and schools around the US. He has supported school districts and schools within those districts with their IT related needs as a System Engineer, Network Administrator, IT Manager and IT Director since 2005.
He graduated with a Master in Science (MS) in two majors; Computer Networking and Cyber Security and holds several additional technology credentials. With more than 20 years of experience in IT budgeting, planning, project management, leadership, problem solving, decision making, integrating Instructional Technology Services, Cyber security, Cloud, Network operations, mission critical deployments and geo located IT management, Infrastructure network design of newly constructed buildings, IT training of employees to improve their knowledge and response time, managing grants and devising alternate solutions to save his former companies thousands of dollars, Mr. Karabulut confidently joins the CLF team.
When not at work, Jason spends his time outdoors, sightseeing, hiking and fishing.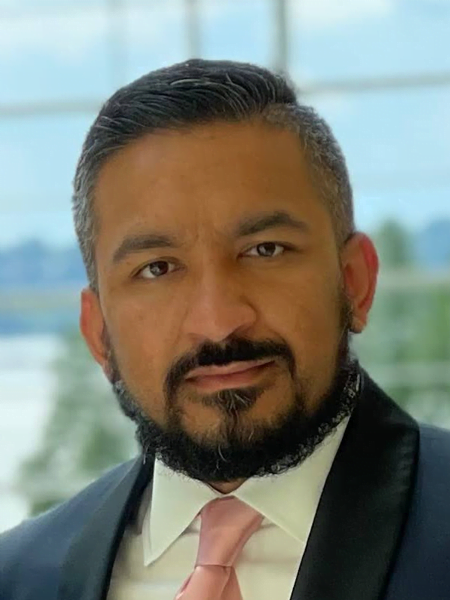 Mr. Ashish Vadalia is a career educator with 11 plus years of teaching in both a traditional AACPS high school and a public charter school. He worked as a lead chemistry teacher, Advanced Placement & International Baccalaureate science teacher, and plethora of other stem related courses such as Algebra and Statistics. In addition to being an educator, Mr. Vadalia, was an instructional leader while at Chesapeake Science Point Public Charter school. During his tenure he pushed for increased hands-on labs and activities, increased student-centered lessons, and digital literacy.
Mr. Vadalia has a Bachelors in Chemistry from UMBC and a master's degree in curriculum and instruction with a focus on advanced international education from George Mason University. Throughout his career, he coached students for a variety of local and national science competitions including, Science Olympiads, Seaperch, FLL robotics, and AASHTO National Bridge Builder. He has advocated for the importance of extracurricular activities to enhance student learning. Another unique aspect Mr. Vadalia brings to the Chesapeake Lighthouse Foundation team is his experience working with Anne Arundel County and the State Department of Education on Curriculum and Instruction.
Mr. Vadalia participated in a multitude of meetings and workshops when Maryland was switching to the Next Generation Science Standards. His experience both writing curriculum and assessments has allowed him to provide school teams and additional resources when collaboratively planning for instruction.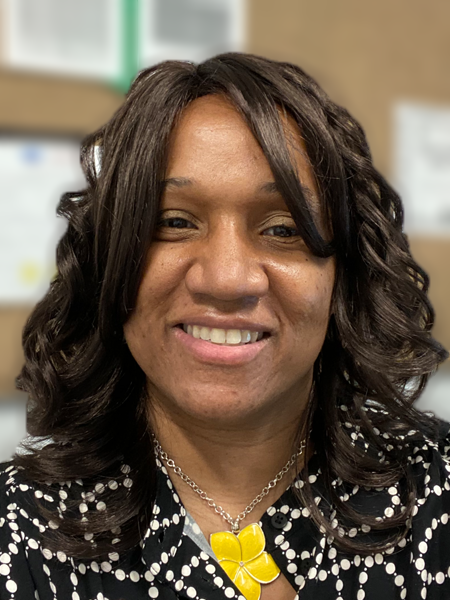 Over the past 25 years in urban education, Dr. Beverly Donovan has remained committed to ensuring that the education of all children is in no way inferior or substandard to those with whom they must compete. She has served in PK-12 public, private and charter school education, administration, leadership, consulting, coaching, and project management capacities and as an adjunct professor.
Dr. Donovan has earned a PhD in Leadership in Educational Administration, a Master of Education in Science Curriculum and Instruction and a Bachelor of Arts Degree in Elementary Education. She has served as a Science and Math curriculum writer and evaluator and is a passionate advocate for educational equity and STEM education.
Dr. Donovan's current responsibilities include informing curriculum implementation, organizational learning and culture as well as Charter Renewals and New Charter Applications.
Away from work, she enjoys spending time with her family.